Need to ask us a question or request a quote? Fill out the form below.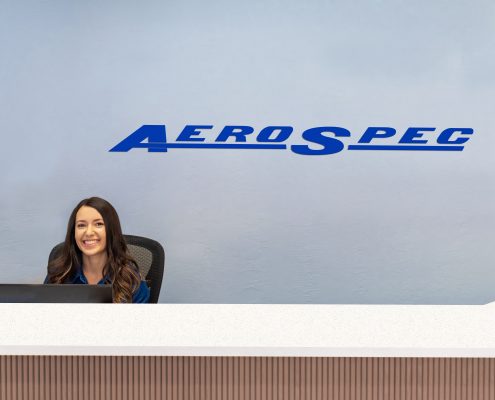 AeroSpec has a reputation for going above and beyond to support our customers. From fast-track projects to making support available on evenings, weekends and holidays, even on site, your success and satisfaction is our first priority. To ensure satisfaction, we provide support 24 hours a day, seven days a week, and 365 days a year.
Monday-Friday, 7:00AM to 4:30PM: Please call us at 480-892-7195 or toll free at 1-888-854-2376, complete the form on this page, or email us at support@aerospecinc.com.
Non-Business Hours or Weekends: Please complete the form on this page or email us at support@aerospecinc.com, we will respond as quickly as possible.
Local? Come and visit us at 505 E. Alamo Dr. Chandler, AZ 85225!
If you require on-site support, either in Arizona, or anywhere in the world, please contact us at one of the methods listed above. We can issue you a support quote or, if your equipment is still covered under warranty, we can dispatch a Field Service Associate as early as the same day depending on issue.